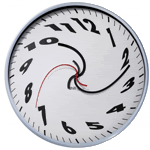 Luke 21:19
(King James Version)
In your patience possess ye your souls
.
Rev.14:12
/
Here is the patience of the saints
: here are
they that keep the commandments of God, and the faith of Jesus
.
Self control (discipline) is a must for someone who takes up their cross and devotes their life to God (YHWH).
Patience
- 1)willingness to put up with waiting, pain, or anything that annoys, troublea, or hurts; calm endurance without complaining or losing self control
2) long, hard work steady effort.- World Book Dictionary
God is described as patient!
2 Peter 3:9
The Lord is not slack concerning his promise, as some men count slackness; but is
longsuffering
to us-ward, not willing that any should perish, but that all should
come to repentance
.
This blog perhaps goes hand and hand with another blog of mine:"take up your cross" to access just click --->
HERE
Psalm 37:7-8
(King James Version)
7Rest in the LORD
, and
wait patiently for him
: fret not thyself because of him who prospereth in his way, because of the man who bringeth wicked devices to pass.
8Cease from anger, and forsake wrath: fret not thyself in any wise to do evil.
Patience is studied as a decision-making problem, involving the choice of either a small reward in a short span of time, or a more valuable reward after a long period of time.
Job is a figure that appears in the Hebrew Bible, Christian Bible and the Qur'an; his story is considered a profound religious work. At its core, the theme is the co-existence of evil and God and the application of patience is highlighted as the antidote to the earthly struggles caused by that co-existence. The plot of the book is that Job endures near-apocalyptic calamities without losing his patience or reproaching Divine Providence (didn't blame God).- Wikipedia
Pro.14:29
He that is
slow to wrath is of great understanding
: but he that is hasty of spirit exalteth folly.
Pro.15:18
A wrathful man stirreth up strife: but he that is slow to anger appeaseth strife.
Pro.16:32
He that is
slow to anger
is better than the mighty; and he that ruleth his spirit than he that taketh a city.
Ecc.7:8-9
Better is the end of a thing than the beginning thereof: and
the patient in spirit is better than the proud in spirit
. Be not hasty in thy spirit to be angry: for anger resteth in the bosom of fools.
Patience is viewed as the work of the Holy Ghost in the Christian who has accepted the gift of salvation.
1 Thessalonians 5:14-15
(King James Version)
Now we exhort you, brethren, warn them that are unruly, comfort the feebleminded, support the weak,
be patient toward all men.
See that none render evil for evil unto any man; but ever follow that which is good, both among yourselves, and to all men.
James 5:7-11
(King James Version)
Be patient therefore, brethren, unto the coming of the Lord.
Behold, the husbandman waiteth for the precious fruit of the earth, and hath long patience for it, until he receive the early and latter rain. Be ye also patient; stablish your hearts: for the coming of the Lord draweth nigh. Grudge not one against another, brethren, lest ye be condemned: behold, the judge standeth before the door. Take, my brethren, the prophets, who have spoken in the name of the Lord, for an example of suffering affliction, and of patience.Behold, we count them happy which endure. Ye have heard of the patience of Job, and have seen the end of the Lord; that the Lord is very pitiful, and of tender mercy.
Gal5:22-23
/fruit of the spirit/But the fruit of the Spirit is love, joy, peace,
longsuffering
,
gentleness
, goodness, faith,
Meekness
, temperance:
against such there is no law
.
1 Timothy 1:15-17
(King James Version)
This is a faithful saying, and worthy of all acceptation, that Christ Jesus came into the world to save sinners; of whom I am chief. Howbeit for this cause I obtained mercy, that in me first Jesus Christ might shew forth all longsuffering, for a pattern to them which should hereafter believe on him to life everlasting. Now unto the King eternal, immortal, invisible, the only wise God, be honour and glory for ever and ever. Amen.
Rev.2:2
/
I know thy
works, and thy labour, and thy
patience
,
and how thou canst not bear them which are evil
: and thou hast tried them which say they are apostles, and are not, and hast found them liars:
*****2 Peter 1
1/Simon Peter, a servant and an apostle of Jesus Christ, to them that have obtained like precious faith with us through the righteousness of God and our Saviour Jesus Christ:
2/Grace and peace be multiplied unto you through the knowledge of God, and of Jesus our Lord,
3/According as his divine power hath given unto us all things that pertain unto life and godliness, through the knowledge of him that hath called us to glory and virtue:
4/Whereby are given unto us exceeding great and precious promises: that by these ye might be partakers of the divine nature, having escaped the corruption that is in the world through lust.
5/And beside this, giving all diligence, add to your faith virtue; and to virtue knowledge;
6/And to knowledge temperance; and to temperance
patience
; and to patience
godliness
;
7/And to godliness
brotherly kindness
; and to brotherly kindness
charity
.
8/For if these things be in you, and abound, they make you that ye shall neither be barren nor unfruitful in the knowledge of our Lord Jesus Christ.
*
James1:3
/Knowing this, that
the trying of your faith worketh patience
.(
Rom.5:3
)
Hebrews 12:1-4
1Wherefore seeing we also are compassed about with so great a cloud of witnesses, let us lay aside every weight, and the sin which doth so easily beset us, and let us run with patience the race that is set before usLooking unto Jesus the author and finisher of our faith; who for the joy that was set before him endured the cross, despising the shame, and is set down at the right hand of the throne of God. For consider him that endured such contradiction of sinners against himself, lest ye be wearied and faint in your minds. Ye have not yet resisted unto blood, striving against sin (
1 Cor.9:24-25
/
Heb.6:1
)
Hebrews 10:36
(King James Version)
For ye have need of patience, that, after ye have done the will of God, ye might receive the promise.
2 Tim.2:3,24-25
Thou therefore endure hardness, as a good soldier of Jesus Christ./
And the servant of the Lord must not strive; but be gentle unto all men, apt to teach, patient, In meekness instructing those that oppose themselves; if God peradventure will give them repentance to the acknowledging of the truth;
Proverbs 3:34 Surely he scorneth the scorners: but he giveth grace unto the lowly.